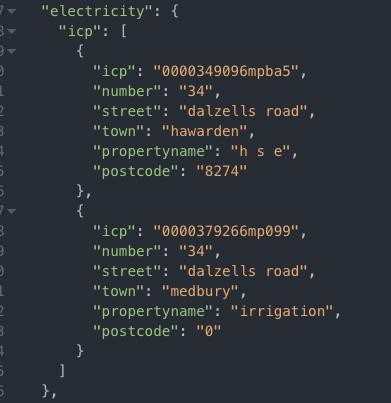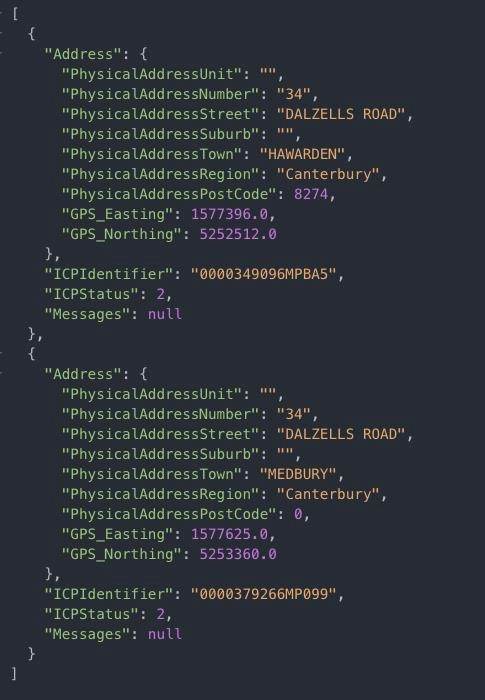 I'm currently doing some searches using the EMI APIs but have found that it doesn't return propertyName field like the SOAP request to the electricity registry.
I've converted the SOAP request to JSON for readability.

There are quite a few example of this where the address is the same but the only differentiator is 'propertyName'
With this issue there is no way to know which ICP is correct.