We have released a new report that monitors electricity demand from business consumers on a monthly basis. This report splits network-connected business demand from residential demand for the first time, enhancing the information available on the demand side of the wholesale market. Users are able to drill down into regions and explore relative measures with and without NZAS demand included. Some examples of the insights that can be derived follow.
The report can highlight the impact that New Zealand's response to Covid-19 had on business electricity demand and the degree to which this has now recovered.
Total business demand, 2016 - 2020 YTD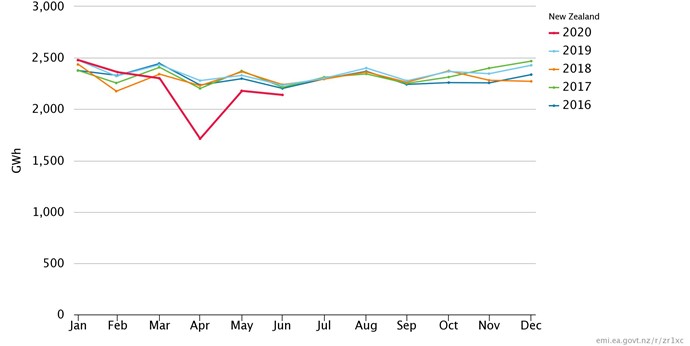 The report can help add context to recent announcements from NZAS and highlights the materiality of NZAS demand relative to total demand from the country, South Island, and Lower South Island.
NZAS annual demand as a proportion of South Island demand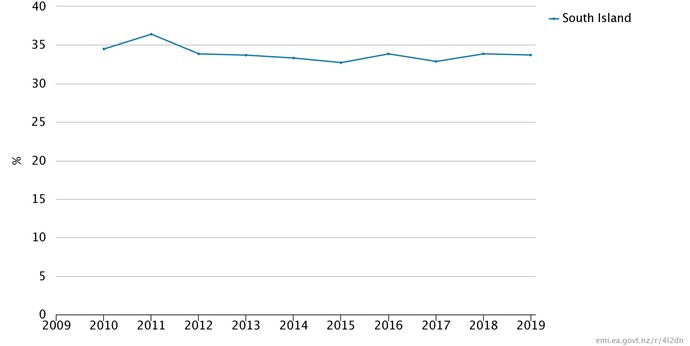 The report can highlight changes in underlying business demand.
South Island network-connected demand, 2016 - 2020 YTD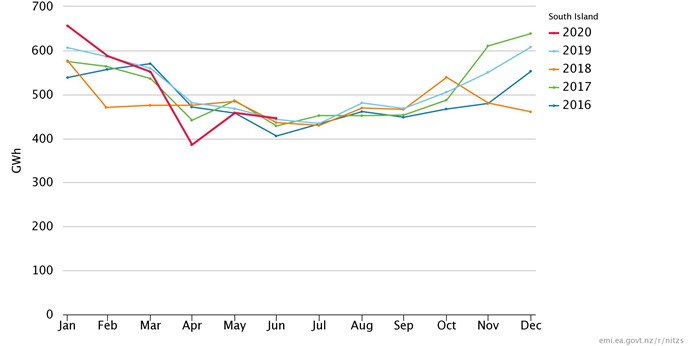 For more insights see the report or dashboards below.
Recall the 'All dashboard instances' button at the top right of any report will display report instances that our users find useful and have added to a dashboard.