We have released a new report as part of our ongoing effort to improve the monitoring of hedge market performance. The new report gives an overview of market-making activity in the market for New Zealand electricity futures.
The report summarises how many market makers met the agreed criteria in each trading session. Users of the report can drill down to individual market makers and individual trading sessions to explore further.
The voluntary market-making agreements entered into with ASX allow exemptions from the need to meet the criteria in every trading session. As of 3 February 2020, those agreements are now underpinned by Code obligations.
Note that the current month (Feb in this case) shows a summary of sessions for the month to date.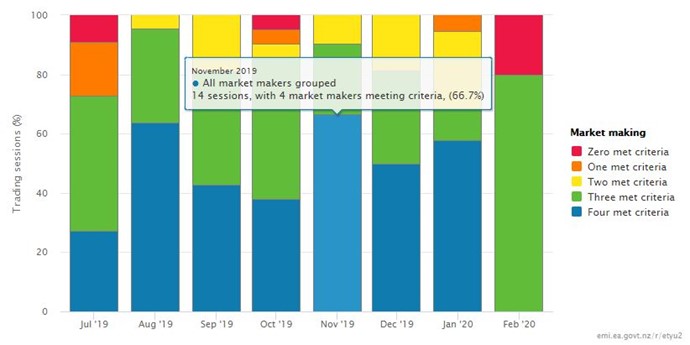 Note that you can hover over the session to see the date.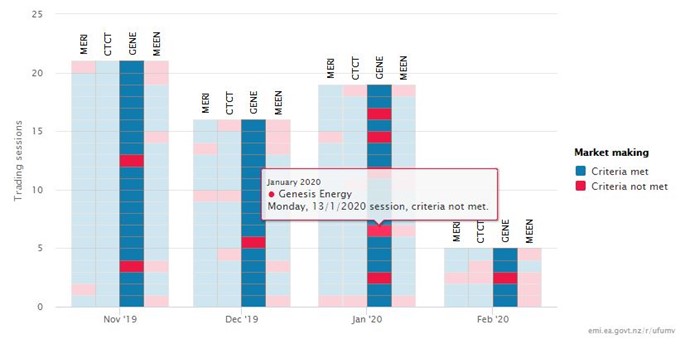 Try clicking "All dashboard instances" at the top right of the report to see what instances have been added to user dashboards. It's a great way to quickly see what a report can do and gain an impression for the types of insights that can be derived.