We've added a trend report for residential consumption that helps users observe changes in residential energy consumption through time and contrast these trends between regions. The data is monthly resolution collected from EIEP1 files so we are unable to provide any commentary on daily residential profiles or trends at this time. More information on the data and cleaning process is provided with the reports.
Below are some examples of insights that can be made by exploring the data:
What does residential demand mean in the context of total demand?
Figure 1: Residential market contribution to total energy demand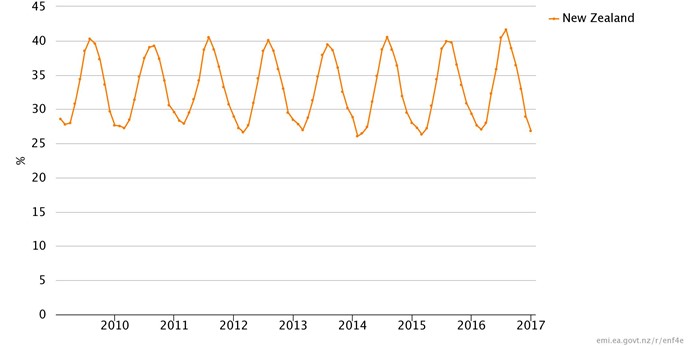 Combining trend reports with the time comparison feature makes a powerful tool to explore even further
Figure 2: Daily average residential consumption by month, 2013 - 2017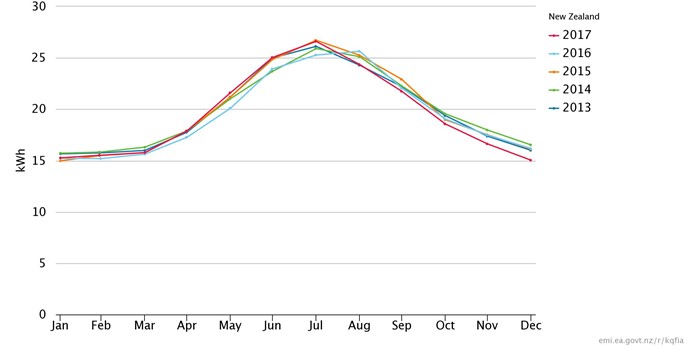 Registered users can subscribe to receive notifications of discussions in categories or with tags that they are interested in. For example, to receive "EMI news" notifications click follow at the top of this page.